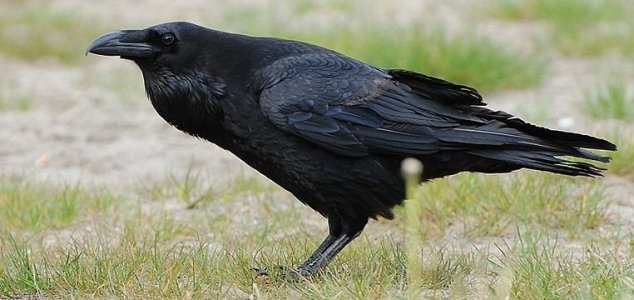 The crows have been making life difficult for park regulars.

Image Credit: CC BY-SA 3.0 R. Altenkamp
A group of real-life angry birds has been terrorizing fair-haired visitors to London's Eltham Park South.
In scenes reminiscent of those in Alfred Hitchcock's 1963 movie "The Birds", the otherwise ideallic park has been home to a spate of attacks from hostile crows that appear to have a grudge against women with blonde hair.
Some park regulars have taken to avoiding the area completely while joggers have changed their route to avoid the avian assailants. A similar problem was reported in the park back in 2010.
"The bird swooped down very fast, landed on my head and started pecking away," said jogger Sarah Green. "It was the shock of it: it felt quite big and strong. I was shaking my head and flapping my arms and trying to get it off me."
According to avian expert Paul Standcliffe, the reason the birds have been attacking people with blonde hair is because they may have had a bad experience with an animal sporting similarly colored hair or fur in the past, such as a Labrador.
"It's put me off running around the park," said Green. "I think I'm going to stick to the roads."
Source: IB Times | Comments (42)
Tags: London, Crows