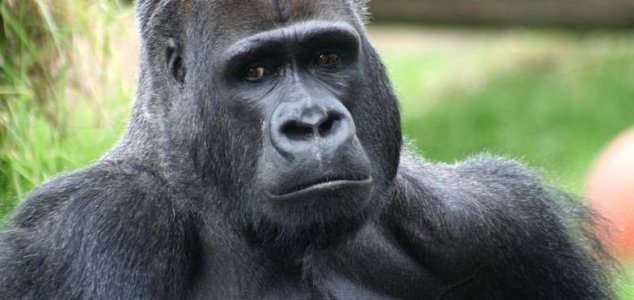 Gorillas are vulnerable to human diseases.

Image Credit: CC BY-SA 3.0 Brocken Inaglory
Researchers have warned that COVID-19 may pose a serious risk to endangered gorilla populations in Africa.
Mountain gorillas - which now number around 1,000 - are some of the most endangered primates on Earth, having long suffered from the consequences of poaching, habitat destruction and human encroachment on their territory in countries such as Rwanda and Uganda.
It goes without saying, therefore, that the last thing they need is another threat to their survival.
Unfortunately it now appears as though the coronavirus, which has already infected over 700,000 people worldwide, may also be capable of infecting mountain gorillas as well.
Congo's Virunga National Park, which is home to around one third of the world's remaining mountain gorillas, has closed the area to visitors in a bid to protect the animals from the virus.
Officials cited "advice from scientific experts indicating that primates, including mountain gorillas, are likely susceptible to complications arising from the COVID-19 virus."
Rwanda has also taken steps to close down its parks to tourists for the time being as well.
According to Paula Kahumbu, chief executive of conservation group WildlifeDirect, gorillas can be susceptible to human contagions even at the best of times.
"We know that gorillas are very sensitive to human diseases," she said. "If anyone has a cold or a flu they are not allowed to go and see the gorillas."
"With coronavirus having such a long time of no symptoms in some cases, it means that we could actually put those gorillas at risk."
Source: Independent | Comments (8)
Similar stories based on this topic:
Tags: Coronavirus, Gorilla