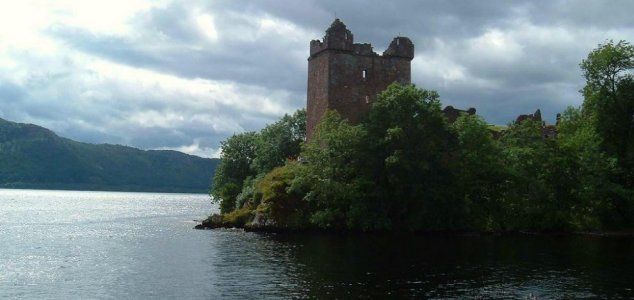 Google has outlined a rather unconventional mode of transport.

Image Credit: CC 2.0 Dave Conner
The search giant has taken advantage of the legendary lake monster in its latest map update.
In tribute to the world's best known cryptozoological creature, Google has updated its maps application with new routing information that includes a trip up the enigmatic Scottish lake while riding on the Loch Ness Monster's back.
Part of the search giant's celebration of new public transport routes, the ability to travel by Nessie between Fort Augustus and Urquhart Castle has been given an estimated travel time of 28 minutes - just 6 minutes faster than traveling the route by bus.
The most recent potential sighting of the real Loch Ness Monster took place back at the beginning of May when the Jacobite Queen cruise vessel
picked up a strange object
on its underwater scanning equipment.
A couple of weeks earlier a
mysterious shape
was also spotted in the loch on satellite photographs from Apple's rival mapping application.
Source: Scotland Now | Comments (3)
Tags: Loch Ness Monster, Google, Easter Egg