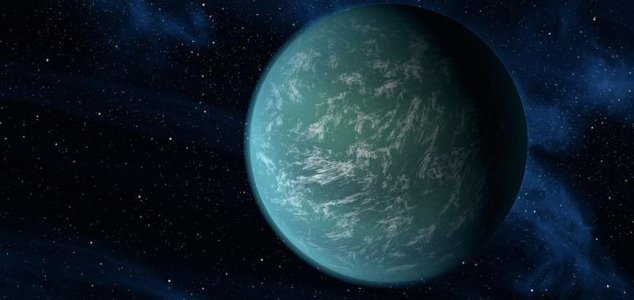 Methane is believed to be a common indicator of life.

Image Credit: NASA/Ames/JPL-Caltech
The powerful new model can help detect life on extrasolar planets more effectively than ever before.
Developed by researchers from the University College London, the technique works by analyzing the absorption of different colored light by an extrasolar planet's atmosphere and then comparing it to a predetermined spectrum to find out which molecules may be present there.
The new model will focus primarily on finding methane, the simplest organic molecule that is often used as an indicator for the presence of life.
"Current models of methane are incomplete, leading to a severe underestimation of methane levels on planets," said Professor Jonathan Tennyson. "We anticipate our new model will have a big impact on the future study of planets and 'cool' stars external to our solar system, potentially helping scientists identify signs of extraterrestrial life."
If all goes well then the new technique could soon be used to analyze the atmospheres of planets discovered around distant stars in an effort to determine whether life may have developed there.
Source: NDTV | Comments (18)
Similar stories based on this topic:
Tags: Extrasolar Planet, Life