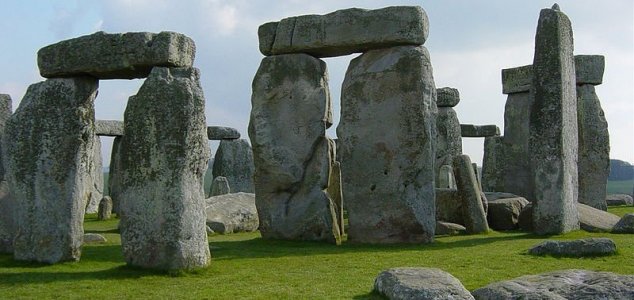 It is perhaps fortunate that Stonehenge is even still standing at all.

Image Credit: PD - Wiki
A leading historian has claimed that the iconic monument was 'as much a triumph as a disaster'.
One of the world's most famous Neolithic monuments, Stonehenge has been a site of great importance and intrigue for thousands of years.
The feat of its original builders moving its huge stone slabs in to place without access to modern equipment has long been deemed as remarkable, yet Professor Ronard Hutton of Bristol University maintains that the whole thing was actually a bit of a botch job.
"When they put up one of those great sandstone blocks in the outer circle, it slipped when it was being put in its hole, fell over and broke in half," he said. "They put one broken bit on top of the other broken bit, jammed a lintel on top and hoped they'd stay together. They didn't, they fell over quite soon after."
Prof Hutton has described the iconic monument, which dates back to between 2000BC - 3000BC, as a "unique and possibly failed experiment".
"Because of shoddy or high-pressure, efficiency-gaining, new Stone Age engineering, we have lost the great engineering feat of Stonehenge," he said.
Source: Independent | Comments (26)
Tags: Stonehenge