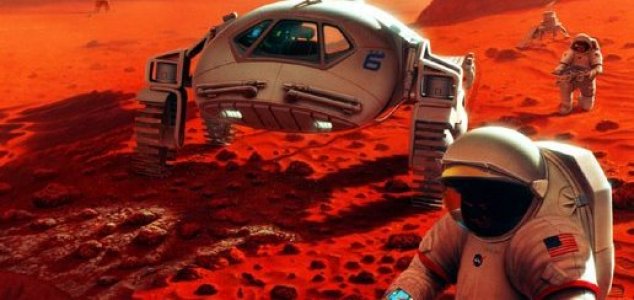 The overall goal of Mars One is to settle humans on Mars.

Image Credit: NASA/Pat Rawlings
The non-profit organization is now accepting proposals for scientific payloads that it can send to mars.
With its controversial plan to send humans to live on Mars in the not-too-distant future, the Netherlands-based Mars One has been raising more than a few eyebrows of late with critics arguing that the technology and resources available simply aren't sufficient for it to make good on its promises.
Despite the impractical nature of what it is trying to accomplish however the organization is still planning to launch the first of several manned trips within the next 12 years. In the long term the aim is to send four more people to live on Mars via successive missions every two years.
In the short term though Mars One has its sights set on a rather more obtainable objective with a plan to launch a robotic lander to the Red Planet by 2018 with a cargo of seven payloads. Four will be technology demonstration payloads ( such as water extraction ), one will be selected in a competition and the remaining two will be for sale to the highest bidder.
"The brightest young minds of our planet are being invited to participate in Mars One's first Mars lander," said co-founder Bas Lansdorp. "We're not only looking for scientific proposals but also for outreach or educational ones."
Source: Space.com | Comments (21)
Tags: Mars One