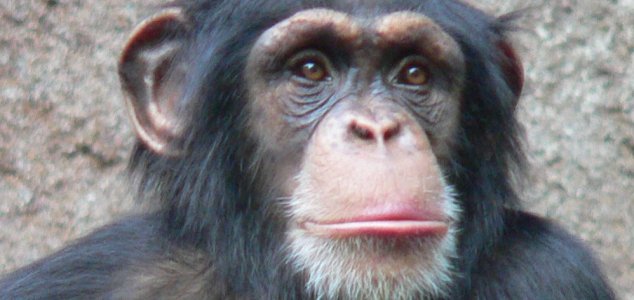 Chimps use their own sign language to communicate.

Image Credit: CC BY-SA 3.0 Thomas Lersch
Sign language gestures used by our primate cousins have been documented in full for the first time.
Chimpanzees are well known for using their own unique hand gestures to communicate with one another and scientists have long sought to determine if these signs shared a common ancestry with the languages of modern humans.
Among the gestures documented are signs for "follow me", "stop that" and "take this".
The motion of a mother showing the sole of her foot to an infant is believed to indicate that she wishes for it to climb up on to her while touching another chimp's arm generally indicates a desire to be scratched.
A total of 66 gestures were identified including some that could be used individually and others that could be strung together to form more complex exchanges. The researchers also noted that the meanings of these gestures seemed to be consistent regardless of which ape was using them.
The findings were based on more than 4,500 gestures recorded in Uganda between 2007 and 2009.
Source: Yahoo! News | Comments (8)
Tags: Chimpanzee