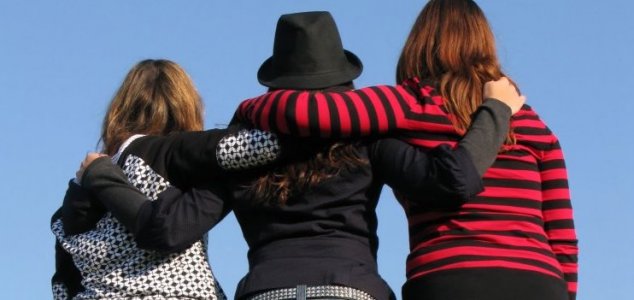 How genetically similar to your friends are you ?

Image Credit: sxc.hu
New research suggests that we have a tendancy to befriend people who have similar DNA to our own.
The study, which involved comparing the DNA of unrelated friends, found that the people we tend to choose as friends can often turn out to be as genetically similar to ourselves as two people who happen to share great-great-great grandparents.
"We are somehow, among a myriad of possibilities, managing to select, as friends, the people who resemble our kin," said Professor Nicholas Christakis of Yale University.
While the specific way in which we determine who our friends are on this type of genetic basis remains a mystery, researchers believe that there are likely to have been evolutionary advantages in this for early humans such as a reduction in the spread of disease among social groups.
"Looking across the whole genome we find that, on average, we are genetically similar to our friends," said study co-author Professor James Fowler. "We have more DNA in common with the people we pick as friends than we do with strangers in the same population."
Source: Telegraph | Comments (21)
Tags: DNA, Friends