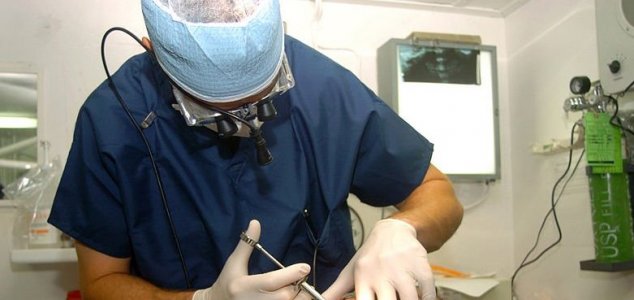 The surgery took 6 hours.

Image Credit: US Navy
A rare medical condition saw a 17-year-old develop large numbers of teeth around a benign tumor.
The parents of Aashiq Gawai became concerned four months ago when they noticed that their son's teeth seemed to have started to grow at an exponential rate and his lower jaw had become swollen.
Doctors seemed somewhat baffled by the condition and consistently referred the boy to other hospitals and medical experts in an effort to get to the bottom of the mystery.
It was eventually determined that Aashiq had developed large numbers of tiny teeth around a tumor that had started to grow on his lower jaw. Surgeons worked for 6 hours and removed a staggering 232 teeth from the boy's mouth before they gave up trying to count them.
"The abnormal growth was a benign tumour," said Dr Sunanda Dhivare. "He had a normal jawline, but one molar tooth in the lower jaw had given birth to hundreds of tiny teeth."
Luckily the surgery went well and it is believed that Aashiq will go on to make a full recovery.
Source: Indian Express | Comments (22)
Tags: Teeth, Densit, Surgery