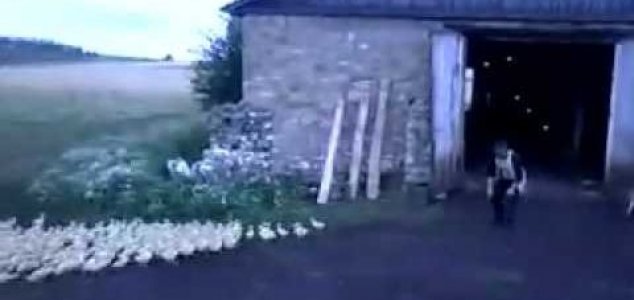 The ducks knew when to stand to attention.

Image Credit: YouTube / Serun Berkus
An amazing video showing a man with an unusual skill for assembling ducks has gone viral this week.
In the video the man, who emerges from a barn to find the ducks scattered around all over the place, lets out an almighty shout to which the aquatic birds react by immediately gathering together in to a single group reminiscent of a military formation.
As the man continues to shout the ducks march together in to the barn without even a single straggler. It isn't clear what the man is actually saying but whatever it is the ducks seem to know exactly what to do when they hear it.
Source: Metro | Comments (16)
Tags: Ducks, Russia