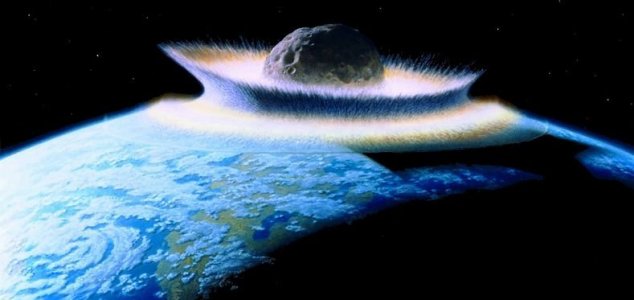 It may be possible to prevent a collision.

Image Credit: NASA/Don Davis
A huge fast-moving space rock has the potential to bring about the apocalypse in the year 2880.
Despite it still being several centuries out, scientists have been attempting to learn as much as possible about asteroid 1950 DA which, with a diameter of 3,280 feet and a speed of 37,900 miles per hour, would cause untold devastation were it to actually hit us.
With the chance of a collision estimated to be around 1 in 4000, the highest of any known asteroid, the force of the impact would be the equivalent of 44,800 megatons of TNT exploding all at once.
"Following the February 2013 asteroid impact in Chelyabinsk, Russia, there is renewed interest in figuring out how to deal with the potential hazard of an asteroid impact," said Dr. Ben Rozitis.
The key to stopping asteroid 1950 DA could lie in its remarkably fast rotational speed which by all rights should have torn it apart by now. Scientists believe that the space rock is being held together by interparticle cohesive forces which means that even a small impact on its surface may be enough to break it apart while it is still far out in space.
"Understanding what holds these asteroids together can inform strategies to guard against future impacts," said Dr. Rozitis.
Source: New York Post | Comments (14)
Similar stories based on this topic:
Tags: Asteroid, Earth