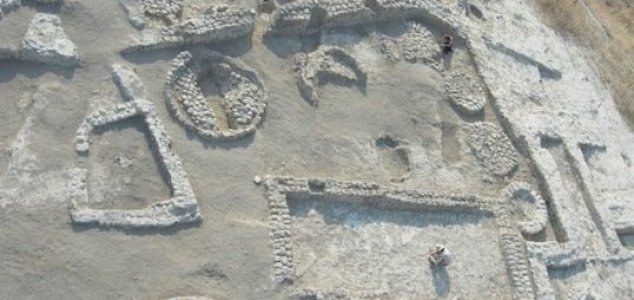 Archaeologists working at the ruins of Tel Tsaf.

Image Credit: CC BY-SA 3.0 Wiki
Archaeologists in Israel have discovered the oldest metal object ever discovered in the region.
The artifact, a copper awl, was found buried in a grave alongside the remains of a woman dating back 6,000 years.
The discovery was made at Tel Tsaf, an archaeological site situated near Israel's border with Jordan. The ancient village, which dates back to around 5100 BC, was thought to have been comprised of several buildings made from mud bricks as well as a number of large silos used by the local people to store grain.
"The appearance of the item in a woman's grave, which represents one of the most elaborate burials we've seen in our region from that era, testifies to both the importance of the awl and the importance of the woman," said study co-author Danny Rosenberg.
"It's possible that we are seeing here the first indications of social hierarchy and complexity."
The fact that the awl was made of copper also suggests that the people of the region had started working with metals hundreds of years earlier than had been previously believed.
Source: Fox News | Comments (6)
Tags: Israel, Jordan