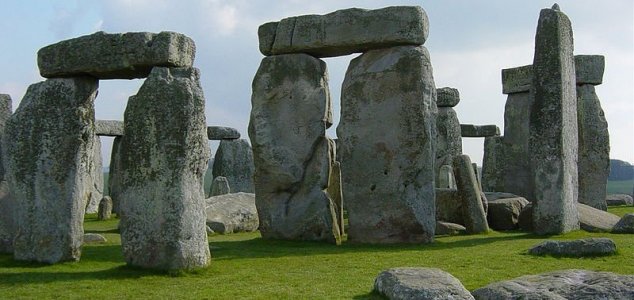 The monument was once perfectly circular in shape.

Image Credit: PD - Wiki
A 4,000-year-old mystery has finally been solved thanks to a hosepipe being a little on the short side.
When a recent dry spell caused unsightly patches of brown grass to appear around the ancient Wiltshire monument, custodian Tim Daw's biggest concern was finding a hosepipe long enough to reach the parts that needed watering.
To his amazement however, the dry grass patches seemed to be indicating where several of the original stones once stood - confirming that the ancient monument was once a perfect circle.
"I am still amazed and very pleased that simply really looking at something, that tens of thousands of people had unwittingly seen, can reveal secrets that sophisticated machinery can't," he said
Archaeologists quickly descended on the scene to take aerial photographs and examine the locations of the brown patches for themselves. The researchers soon confirmed that the grass did indeed correspond to the locations of the stones.
"It shows us just how much we still have to learn about Stonehenge," said historian Susan Greaney. "It's great that people who know the site really well and look at it every day were able to spot these parch marks and recognise them for what they were."
Source: The Guardian | Comments (31)
Tags: Stonehenge