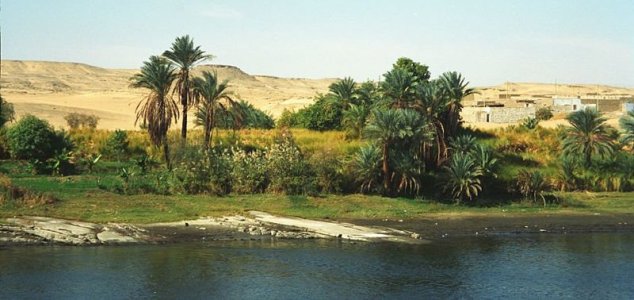 The tombs were found in proximity to the river.

Image Credit: CC BY-SA 3.0 Jerzy Strzelecki
Archaeologists excavating several 2,000-year-old tombs have discovered a host of valuable artifacts.
The cemetery itself is located in Sudan near the Nile river and dates back to a time when the region was part of the Kingdom of Kush which for centuries covered a large part of Africa and stretched as far north as Roman-contolled Egypt.
Excavations of the tombs beneath the cemetery have revealed a number of artifacts including an engraved silver ring and a faience box decorated with protective eye symbolism.
Despite the fact that the Kushites constructred hundreds of pyramids, in this case there are no signs of such structures either above the tombs or in the area surrounding the cemetery.
One of the tombs contained an unusual "party tray" consisting of several conjoined bowls. "It's very unique, and we don't have any kind of similar object found anywhere else," said archaeologist Mahmoud Suliman Bashir. "It can be used for food. You can put seven different items in one place."
Another tomb, which is thought to have belonged to an archer, contained several arrowheads and a special stone ring known as an "archer's loose" which was based on Apedemak, the God of War.
Source: Live Science | Comments (5)
Similar stories based on this topic:
Tags: Tomb, Nile, Sudan