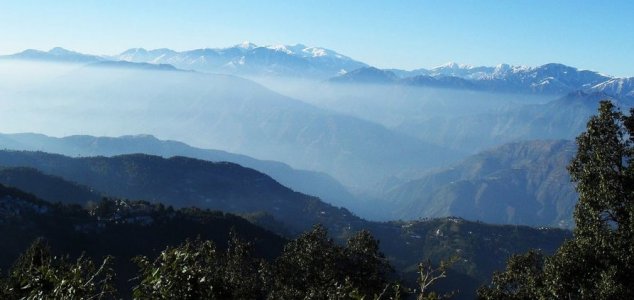 Does the Yeti roam the Himalayan forests ?

Image Credit: CC BY-SA 3.0 Jaikumar2000
Naturalist Sir David Attenborough has expressed an interest in locating the Abominable Snowman.
Attenborough had previously mentioned the Yeti last year when he said that he believed the creature could be real.
Speaking this week at the launch of UKTV's new "Natural Curiosities" series, the 88-year-old added that there were still "one or two" mythical beasts that he had an interest in discovering.
"There is still a mystery about the Abominable Snowman," he said.
"There are teeth that were found back in the 1920s, huge molar teeth about six times the size of ours, immense things, they were found in a Chinese druggist's store and undoubtedly are the teeth of a giant ape that must have lived relatively recently."
The naturalist was keen to emphasize however that while a mysterious primate species may have once roamed the Himalayan region, it is quite possible that it has since gone extinct.
"It is not impossible that it might exist. If you have walked the Himalayas there are these immense forests that go on for hundreds of square miles which could hold the Yeti," he said.
"I don't say I necessarily believe in it, I'm saying that there is evidence and of course one of the very difficult things ever to do is prove a negative, to prove that it doesn't exist."
Source: Yahoo! News | Comments (9)
Tags: David Attenborough, Yeti