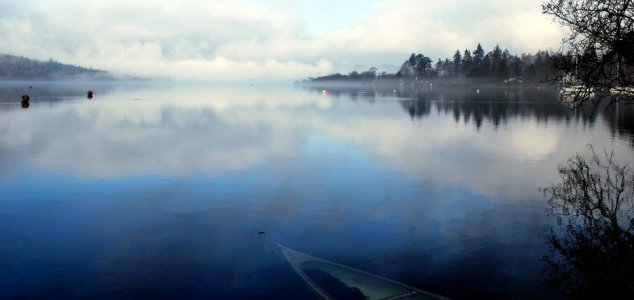 A misty morning over Lake Windermere.

Image Credit: CC BY-SA 3.0 Mkonikkara
A relative of the Loch Ness Monster has allegedly been caught on camera in England's Lake District.
Photographer Ellie Williams had been taking photographs of the wildlife around Lake Windermere when upon reviewing the images she discovered that one of them seemed to show a strange humpback creature swimming in the water.
The cryptozoological enigma appeared to possess a long dinosaur-like neck reminiscent of that commonly seen in photographs of the Loch Ness Monster up in Scotland.
"When I set up at Lake Windermere it was business as usual to take some lovely photos of the wildlife around the lake," she said. "When I reviewed all the images I thought it might have been a swan or a goose, as I was looking at the image on my smartphone."
"I'm open to suggestions as to what the creature is."
Critics have argued that the creature in the picture is a hoax because the 'hump' is too pointed, however so far the precise nature of the Windermere monster has yet to be determined.
Source: AOL | Comments (59)
Similar stories based on this topic:
Tags: Loch Ness Monster