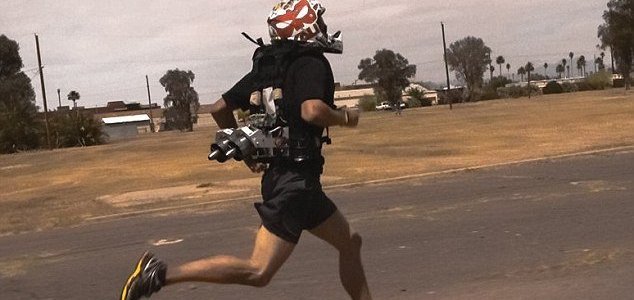 The jetpack can enable a soldier to run faster and longer.

Image Credit: Vimeo / ASU
Scientists have come up with a jetpack that can help soldiers to run faster on the battlefield.
A jetpack capable of enabling its wearer to fly has been a popular science fiction staple since as early as the 1920s. Real-life jetpacks would eventually turn up in the 1960s however the technology has generally enjoyed only limited use.
Fast forward to the present and defense giant DARPA has been funding a rather unique new type of jetpack that, rather than enabling flight, can instead propel someone along the ground.
Nicknamed '4MM' ( four minute mile ), the new jetpack was developed to give soldiers an additional edge on the battlefield by enabling them to run at superhuman speeds even while encumbered by large amounts of heavy equipment.
An explanation and demonstration of the technology can be viewed below.
Source: Engadget | Comments (17)
Similar stories based on this topic:
Tags: Soldiers, Running, Jetpack