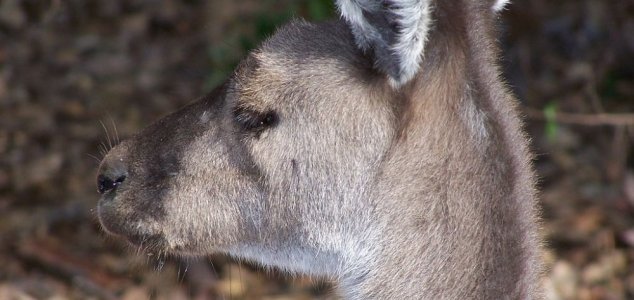 Sthenurine kangaroos were quite unlike their modern counterparts.

Image Credit: CC BY 2.5 Gnangarra
The extinct sthenurine kangaroo weighed a quarter of a ton and looked a bit like a giant bipedal rabbit.
Today's kangaroos are a common site across Australia, but over the last few million years the country has been home to several divergent species of kangaroo that were anything but familiar.
The sthenurine kangaroo, which went extinct around 30,000 years ago, was unlike any kangaroo alive today. A giant marsupial standing two meters tall and weighing 240kg, this huge animal was unable to hop at all and instead walked along on two legs in an upright position like modern kangaroos do when they box.
"When I first saw a specimen at the Australian Museum, it appeared to have an arthritic back and you very rarely see that in wild animals," said Professor Christine Janis. " I thought: 'How could it have that when it was hopping?' That made me think these guys are not like modern kangaroos at all."
"Facially, they would have looked like a beefed-up rabbit, walking on tiptoe. If you think of how kangaroos stand when they box, that's how they may have walked about."
Source: The Guardian | Comments (9)
Similar stories based on this topic:
Tags: Kangaroo, Australia