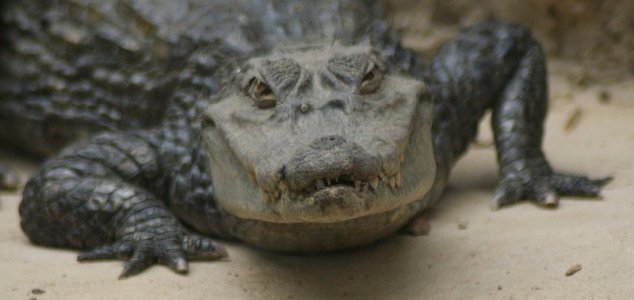 The crocodile didn't turn out to be much of a threat.

Image Credit: CC BY 2.0 Spencer Wright
Officers were called out this week after a panicked resident reported seeing a crocodile in their garden.
Cundy Close in Plympton became the scene of a bizarre series of events on Wednesday when police received a call from a resident who reported seeing a crocodile outside their house.
Officers alerted animal experts at Dartmoor Zoo to attend the incident as they hurried to the address to investigate.
When they got there however they found that the ferocious reptile was actually nothing more than an inflatable toy.
"We received a call from a concerned member of the public reporting that an escaped crocodile was in their garden, approximately 3ft in length," said a spokesman.
Source: Plymouth Herald | Comments (17)
Similar stories based on this topic:
Tags: Crocodile, Plymouth