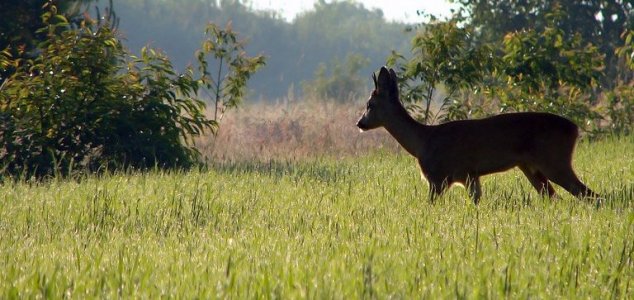 Roe deer are extremely common in Slovenia.

Image Credit: CC BY-SA 2.5 Wiki
The animal was found to have a rare deformity that resulted in a single unicorn-like antler.
The roe deer, which was shot by a hunter in Celje back in August, exhibited a deformity so unusual that the scientist who verified its authenticity claimed to have never seen anything like it before.
Roe deer are extremely widespread in Slovenia and their numbers are carefully managed through annual hunting restrictions.
This particular specimen was targeted due to its advancing years and because it initially appeared to have just one antler.
"In this species, only males grow antlers, which are bilateral and usually symmetrical bone structures that appear from two antler pedicles, i.e. extensions of the skull," said scientist Boštjan Pokorny.
"However, in the case of this very untypical and interesting buck, both pedicles, which should be separated, grew up together in one large pedicle."
It is believed that this particular deformity was the result of an injury sustained by the deer at some point during the early development of its antlers.
Source: National Geographic | Comments (17)
Tags: Unicorn, Deer