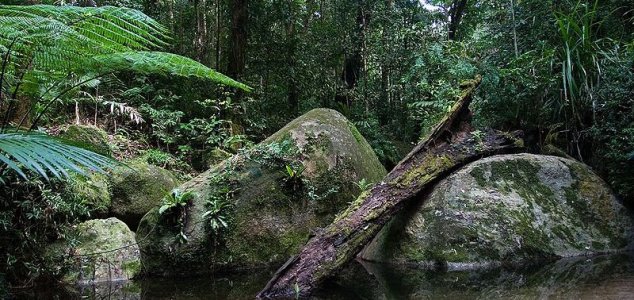 Rainforests around the world are under threat.

Image Credit: CC BY-SA 2.5 Diliff
Researchers found the arachnids within less than a single square mile of the Xishuangbanna rainforest.
An area of unparalleled biodiversity, the rainforest in China's southern Yunnan province is thought to be home to at least 700 types of spider and 10,000 plant species, earning it the nickname "Kingdom of Tropical Flora and Fauna."
The new spider species were discovered by a research team from the Institute of Zoology at the Chinese Academy of Sciences during an expedition which aimed to help highlight the importance of conservation efforts in the region.
"The amazing biological diversity we have witnessed during our work on spiders in Huladao is perhaps only a part of what Xishuangbanna tropical rainforests hold," said Professor Shuqiang Li.
Rainforests around the world have been under threat from deforestation for years with some species disappearing entirely due to the widespread destruction of their habitat.
A report from Brazil last month indicated that the Amazon Rainforest, which is home to almost 400 billion trees, is now on the "brink of the abyss" due to deforestation.
Source: Digital Journal | Comments (15)
Similar stories based on this topic:
Tags: China, Xishuangbanna, Spiders