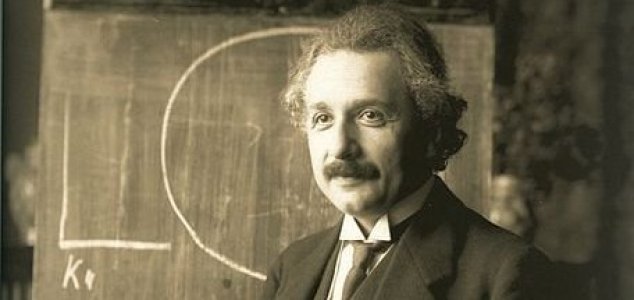 Researchers have spent years compiling all of Einstein's notes.

Image Credit: Ferdinand Schmutzer
Thousands of Albert Einstein's original documents have been uploaded by the Princeton University Press.
The German-born physicist, one of the best known scientists in history, left more than 80,000 documents when he died in 1955.
Since then researchers have been attempting to sift through all of his diaries, notes, letters and papers in an effort to study his writings and, more recently, to compile them for publishing online.
The result is the Digital Einstein project - a website on which it is now possible to browse over 1,000 of his documents.
The archive includes science papers, diary entries, personal love letters, divorce files, high school transcripts and even the notebook in which he first worked out his general theory of relativity.
The online archive can be accessed at -
http://einsteinpapers.press.princeton.edu/
Source: New York Times | Comments (9)
Tags: Albert Einstein