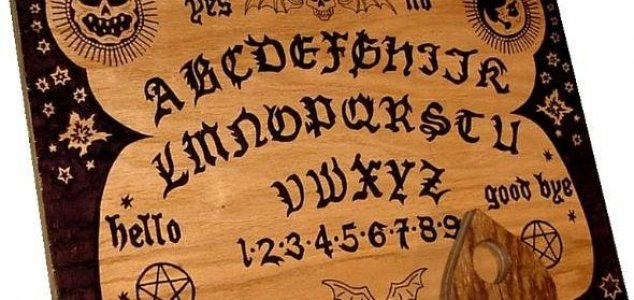 Not everyone considers the Ouija board to be family entertainment.

Image Credit: PD
Despite being a popular gift this Christmas, the humble Ouija board possesses a much darker side.
Last month Google reported that Ouija boards were fast becoming one of this year's most popular Christmas gifts thanks to the popularity of Halloween movie 'Ouija', but now exorcists and paranormal investigators have warned that people should avoid purchasing them unless they know what they are doing.
Despite being sold in toy shops, Ouija boards have long been associated with the occult and some believe that their misuse can have unpleasant consequences.
"It's easy to open up evil spirits but it's very hard to get rid of them," said one priest who wished to remain anonymous. "People can be very naive in thinking that they are only contacting the departed souls of loved-ones when they attempt to communicate with the dead using the boards."
Paranormal investigator Darren Ansell has also expressed concern. "[I] wouldn't touch an Ouija board with a barge pole," he said. "I've had too many scares over the years."
His group, Paranormal Study and Investigation (PSI), has conducted several controlled experiments indicating that the movements of the planchette during a Ouija session may simply be the result of the subconscious muscle movements of those taking part.
Despite this however Ansell maintains that some of the people he has talked to have had experiences following the use of a Ouija board that cannot be so readily explained.
Disembodied voices, strange noises and objects being flung around the room are all things that have been reported by people who have attempted to contact spirits using one of the boards.
Source: Independent.ie | Comments (176)
Similar stories based on this topic:
Tags: Ouija Board