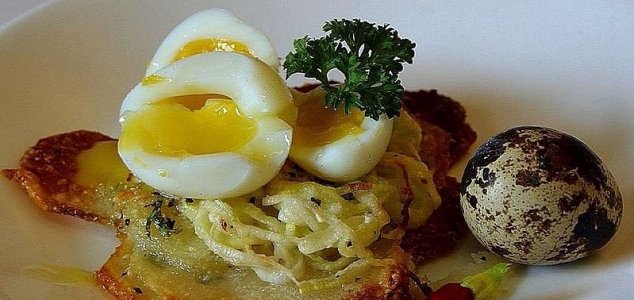 Yizhong is no stranger to eating large amounts of food.

Image Credit: Jon Sullivan
Competitive eater Pan Yizhong crammed the eggs in to his mouth as part of a promotional stunt.
While many of us today will be participating in the challenge of finishing a turkey dinner and Christmas pudding, 46-year-old Pan Yizhong from China has taken excessive eating to the extreme by scoffing 160 quail eggs in one sitting as part of a promotion for a restaurant in the country's Hunan province.
His choice of delicacy was based on the fact that the Chinese word for Christmas, Shengdanjie, contains a character that is also a homophone for the word "egg".
"At the time I got to 160, I was becoming tired of the flavour so I stopped. It wasn't because I was full," he said. "Now I'm back to normal, I've had ice cream and barbequed meat since."
Yizhong's extreme eating feats over the years have included eating 147 dumplings in one sitting and downing 40 bowls of noodles within the space of just 15 minutes.
"As a competitive eater, I want to test my limits eating all kinds of food," he said.
Source: Yahoo! News | Comments (11)
Tags: Pan Yizhong, Extreme Eating