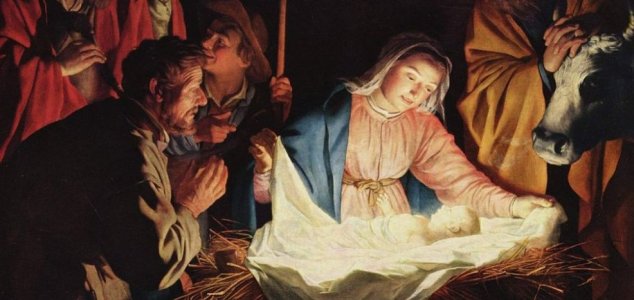 Mary, Joseph and the three shepherds with the baby Jesus.

Image Credit: Gerard van Honthorst
There are actually two places in Israel called Bethlehem, one of which being a small village in Galilee.
Most traditional celebrations of Christmas place the birth of Jesus in the city of Bethlehem in Israel's West Bank, however there is a second Bethlehem in Israel, a small village around 100 miles to the north which tends to be largely overlooked at Christmas time.
For years some archaeologists have been putting forward the notion that Jesus was more likely to have been born in this small village than in the city as is commonly believed.
"Iím positive," said Aviram Oshri of the Israeli Antiquities Authority. "I have no doubts because the whole surroundings of Jesusís life was the Galilee and the Kineret."
Another factor is that the village of Bethlehem is only eight miles from Nazareth and would have been far more accessible for a heavily pregnant Mary than the city which would have taken days to reach.
"Mary rode on top of the donkey at the end of her pregnancy - and I asked myself, what are the chances that the baby would still be alive if she rode all the way to Bethlehem in Judea ?" said Dr. Oshri. "Zero. Whereas the distance from Nazareth to Bethlehem is possible."
There are also some who believe Jesus wasn't born in either of the two Bethlehems.
"If you ask me, Jesus was born in Nazareth," said archaeologist Dr Uzi Dahari. "At that time in the Roman period, people didnít move from place to place. All of his family is from Nazareth."
Source: Telegraph | Comments (49)
Similar stories based on this topic:
Tags: Jesus, Bethlehem