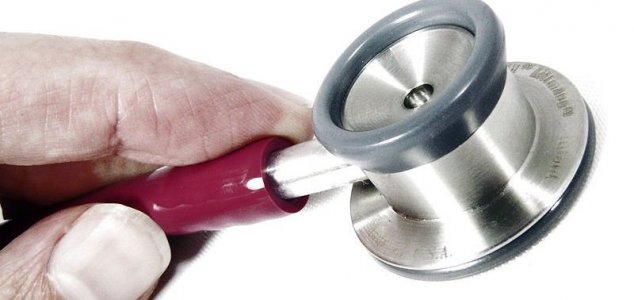 Patients could soon be walking around without a heartbeat.

Image Credit: CC BY-SA 3.0 Stethoscopes
Scientists have developed an artificial heart that can pump blood around the body without beating.
Developed in Australia, the BiVACOR bionic heart has the potential to keep blood pumping around a patient's body for up to ten years and to do it without that person exhibiting any sort of pulse.
Being much smaller and less prone to wear and damage than other types of artificial hearts, the new bionic organ has proven so successful in animal trials that it could start appearing in human patients within as little as three years.
In a departure from the conventional idea of a beating heart, the device instead spins two titanium discs at 2,000 revolutions per minute to push the blood through the body.
"We've now shown that the device works," said science team member Daniel Timms. "This idea is viable. Now it's a matter of making it robust and reliable so that it works in a patient."
Given the number of people who have need of a new heart every year and how few donor hearts are available to meet that demand, the new bionic heart could soon be saving thousands of lives.
Source: Science Alert | Comments (20)
Tags: Bionic, Heart