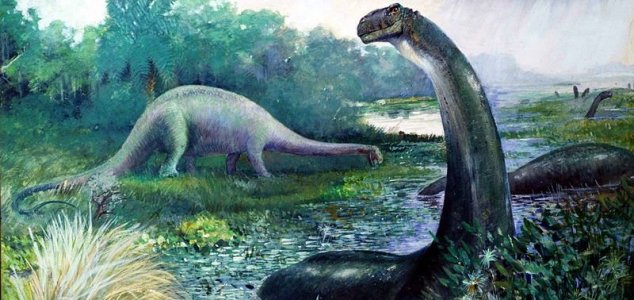 A late 19th century depiction of the Brontosaurus.

Image Credit: Charles R Knight
Having been relegated to a subgenus of Apatosaurus, the iconic Brontosaurus is now making a comeback.
A member of the huge Sauropod family of dinosaurs, Brontosaurus became a household name after its discovery in the 1870s.
Its identity as a unique genus however was to be short lived as by 1903 palaeontologists had determined that it was too similar to the Apatosaurus and it was subsequently reclassified.
Now more than 100 years later a new study has revealed that the iconic dinosaur may have belonged to a unique genus after all.
"The differences we found between Brontosaurus and Apatosaurus were at least as numerous as the ones between other closely related genera, and much more than what you normally find between species," said study co-author Dr Roger Benson from the University of Oxford.
Like Apatosaurus, Brontosaurus was a massive four-legged plant eater that weighed 22 tons and grew to a length of up to 72ft from head to tail - an absolute behemoth of its time.
Its full name,
Brontosaurus excelsus
, means "noble thunder lizard".
"It's the classic example of how science works," said Professor Octávio Mateus.
"Especially when hypotheses are based on fragmentary fossils, it is possible for new finds to overthrow years of research."
Source: Telegraph | Comments (17)
Tags: Apatosaurus, Brontosaurus, Dinosaur