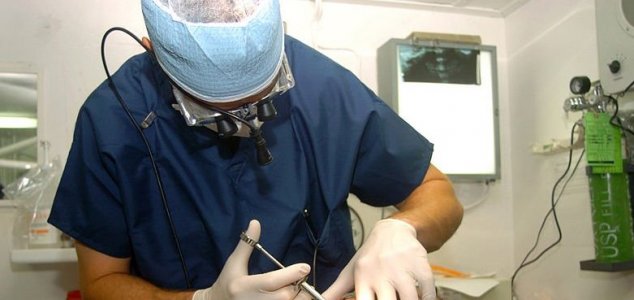 The operation will be the first of its kind performed on a human.

Image Credit: US Navy
Computer scientist Valery Spiridonov is set to become the first man in history to undergo the procedure.
The 30-year-old suffers from Werdnig-Hoffman disease, a genetic muscle wasting disorder that has left him confined to a wheelchair.
The surgery will be carried out by controversial surgeon Dr Sergio Canavero who recently claimed that transplanting a head is not only possible but that it could be done within two years.
While Spiridonov is unlikely to survive in the long term he insists that he would like to experience having a new body before he dies.
"My decision is final and I do not plan to change my mind," he said. "Am I afraid? Yes, of course I am. But it is not just very scary, but also very interesting."
The body that will be used for the procedure is likely to be that of a brain-dead donor patient.
The announcement has been met with a substantial degree of criticism from top medical professionals who have branded the whole idea "nuts".
"'I would not wish this on anyone," said Dr Hunt Batjer of the American Association for Neurological Surgeons. "I would not allow anyone to do it to me as there are a lot of things worse than death."
The 36-hour operation is expected to cost somewhere in the region of $12 million.
Whether the operation will actually go ahead and what sort of existence Spiridonov can expect to experience in the event that he does survive the procedure however is anyone's guess.
Source: Mail Online | Comments (83)
Similar stories based on this topic:
Tags: Head Transplant, Sergio Canavero