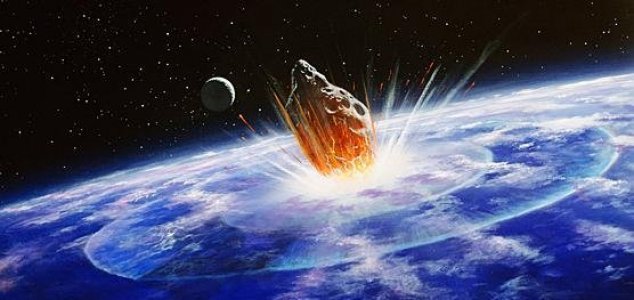 There is no indication that a comet is about to strike the Earth.

Image Credit: NASA
Conspiracy theorists have claimed that a huge comet will wipe out mankind at the end of September.
It seems that not a year goes by without someone somewhere proclaiming that the world is about to end whether it be due to a supervolcano, an asteroid impact or an invasion by extraterrestrials.
This year it is the prediction of a collision between the Earth and a large comet that has been causing the most concern, a rumor that initially appeared on the Internet a few weeks ago.
Conspiracy theorists have even suggested that world governments are already well aware of the threat and that they are deliberately keeping quiet about it to avoid causing a panic.
Astronomers however have been quick to point out that no such comet actually exists.
"NASA knows of no asteroid or comet currently on a collision course with Earth, so the probability of a major collision is quite small," said a NASA spokesman. "In fact, as best as we can tell, no large object is likely to strike the Earth any time in the next several hundred years."
It isn't clear exactly how this rumor got off the ground or who started it but suffice to say there is no merit to it whatsoever - there is no indication that an apocalyptic collision will occur any time soon.
Source: Yahoo! News | Comments (41)
Similar stories based on this topic:
Tags: Doomsday, Comet