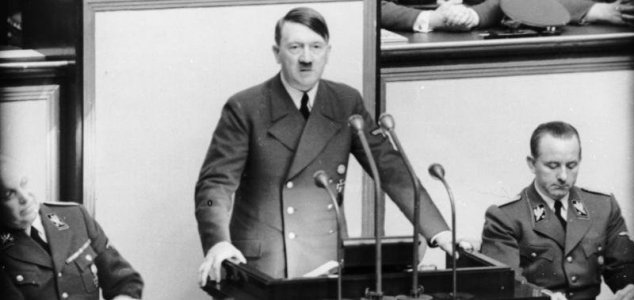 Could Hitler have escaped ?

Image Credit: CC BY-SA 3.0 Bundesarchiv, Bild 101I-808-1238-05
British historian Gerrard Williams maintains that Hitler did not perish in his bunker after all.
As the Soviets descended on Berlin during the final days of the Nazi regime, Hitler and his wife Eva Braun were believed to have committed suicide to prevent themselves being captured.
Whether this actually happened however has always generated a measure of controversy, not least because their bodies were burned and eyewitness accounts of their demise remain questionable.
Now however Gerard Williams, a noted historian who has long been researching what happened to the Nazi leader, has come forward to claim that Hitler had actually managed to escape Germany at the end of World War II and that body doubles of he and his wife had been killed in their place.
"I believe that in April 1945 the real Hitler along with Eva Braun were spirited out of the bunker where they escaped," he said. "They did not die, we were lied to, we're still being lied to."
"I am pretty convinced two people probably did die in the bunker at the end of April 1945 but they weren't Hitler and Eva Braun. Two doubles replaced them and it was those who were murdered and their bodies disposed of later."
Williams also maintains that the Federal Bureau of Investigation (FBI) had never been convinced that Hitler had died either and spent years searching for him all over the world.
"If you tell a lie often enough and loudly enough it becomes the truth, and in this case what the world accepted as the truth is this lie," he said.
Source: First Post | Comments (102)
Tags: Hitler, World War II