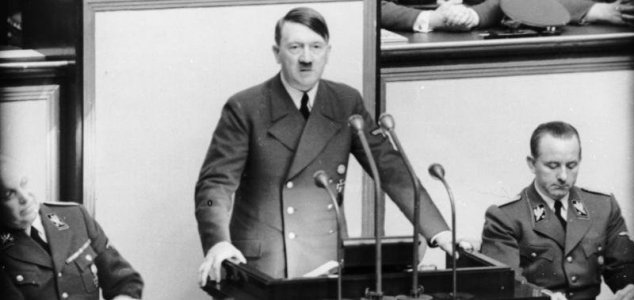 Did Hitler survive World War II ?

Image Credit: CC BY-SA 3.0 Bundesarchiv, Bild 101I-808-1238-05
Declassified CIA documents have indicated that Hitler may not have committed suicide in his bunker.
In 1955, the CIA's Western Hemisphere Division chief was allegedly sent a secret memo from the acting station chief in Venezuela who had received word from one of his informants that Hitler had actually survived the war and was now living a secluded existence in Argentina.
The informant was none other than former SS trooper Phillip Citroen, who claimed to have been in regular contact with Hitler, who was going by the name Adolph Schuttlemayer, on a monthly basis.
The document concluded by stating that none of those involved were in a position to provide an intelligence evaluation on the matter and that it was being forwarded as of "possible interest".
Even more intriguing was the discovery by the WHD chief of a similar report filed a year earlier claiming that, not only Hitler, but a whole group of Nazis had been living in South America.
"Phillip Citroen told a former member of this base that while he was working for a railroad company in Colombia, he met an individual who strongly resembled and claimed to be Hitler," the memo reads.
"Citroen claimed to have met the indivdual at a place called 'Residencias Coloniales' in Tunja, Colombia, which is, according to the source, overly populated with former Nazis."
Hitler had allegedly left Columbia for Argentina in January 1955 and Citroen had also mistakenly suggested to the station chief that, as ten years had passed, he could no longer be prosecuted.
The matter however was ultimately dropped and nothing else ever came of it.
The declassified document, along with an alleged snap of Hitler, can be viewed -
here
.
Source: Sputnik International | Comments (94)
Similar stories based on this topic:
Tags: Hitler, World War II, Argentina