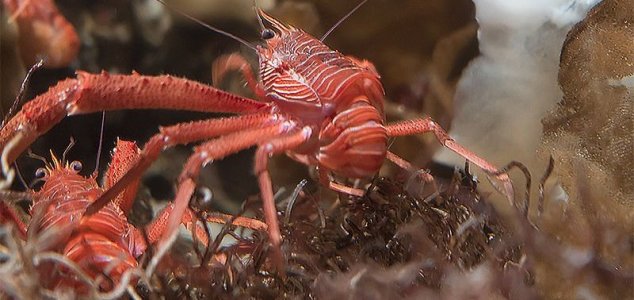 Hundreds of thousands of crabs were washed up on beaches.

Image Credit: CC 1.0 Pomax
Vast quantities of small red crabs have been washing up along the west coast of the United States.
Beachgoers were left perplexed this month as miles of shoreline between San Diego and Orange County became covered in a carpet of crabs that turned the sand an unsettling shade of red.
Once news of the phenomenon hit social media people began turning up in their droves to take pictures while scientists attempted to work out what had brought so many of the crabs to the shore.
"This is definitely a warm-water indicator," said Linsey Sala of the University of California. "Whether it's directly related to El Nino or other oceanographic conditions is not certain."
Unlike most crabs the red tuna crab tends to spend most of its time swimming in the open water rather than staying close to the bottom which makes it vulnerable to strong tides.
"They are mostly grazers in the upper 200 meters of the ocean," said Sala. "Because they can swim in the water column, they can be transported by strong currents."
Source: ITV News | Comments (13)
Similar stories based on this topic:
Tags: Crabs, California