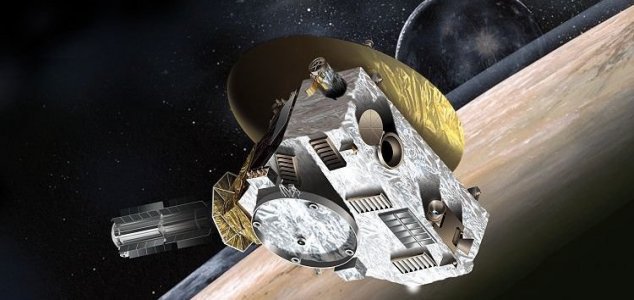 The New Horizons probe has been experiencing problems.

Image Credit: NASA
Just 10 days away from reaching Pluto the spacecraft has suffered an unexplained communications failure.
The excruciatingly frustrating possibility that the probe might fail to function properly has actually become a reality mere days before reaching its destination after a flawless flight of over 9 years.
NASA has reported that the spacecraft suffered a temporary communications failure on Saturday which forced it in to a 'protective safe mode' and switched control over to its backup computer.
While communications with Earth have since been re-established and the probe is still on track for its historic flyby of Pluto in just over a week's time the team behind the mission will need to get the main computer working again or it won't be possible to record any scientific data.
The problem has been exacerbated by the fact that it takes nearly nine hours to send a command and to receive a response due to how far away the probe is and NASA engineers believe that it could take several days to get everything working properly again.
With any luck though it will be possible to fix the problem before the probe reaches its target.
Source: NBC News | Comments (33)
Similar stories based on this topic:
Tags: New Horizons, Pluto