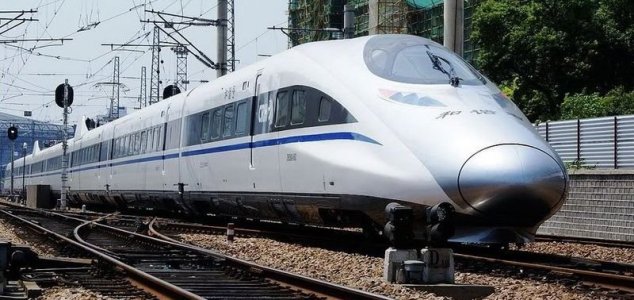 The journey from China to the US would take two days.

Image Credit: CC BY 3.0 Khalidshou
China is hoping to link up the two countries with a land route that would pass beneath the Bering Strait.
The extremely ambitious project would result in an uninterrupted railway line from Beijing all the way to the US via a route that would take it across Russia and underneath the ocean.
The 200km of undersea tunnels would be split in to two with the first going from Russia to Big Diomede Island and the second stretching from Little Diomede Island to Canada.
If construction of the route went ahead it would be one of the longest railroads on the planet and a journey from one end to the other would take a full two days even for a high speed train.
According to railway expert Wang Mengshu the project has already been approved by Russia however the whole idea has been otherwise met with a significant degree of skepticism.
Even one of the two proposed underwater tunnels beneath the Bering Strait would represent one of the most challenging engineering projects of the modern age and there is no evidence that such an undertaking has ever been approved by officials in either the US or Canada.
One of the current longest undersea tunnels in the world, the Channel Tunnel, is 50km long. The new tunnels, if they were to ever go ahead, would each need to be more than double that length.
Source: Gizmodo | Comments (18)
Similar stories based on this topic:
Tags: China, Tunnel