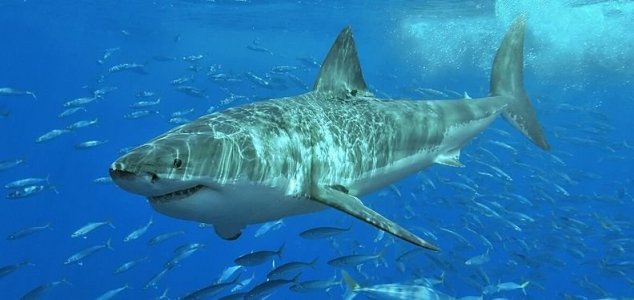 Is music the key to attracting sharks ?

Image Credit: CC BY-SA 3.0 Terry Goss
The crew of a TV documentary about sharks used death metal to help them attract a huge great white.
Desperate to film a giant shark for their 'Bride of Jaws' Shark Week documentary, the film crew decided to attempt something a little bit different in their efforts to attract one of the animals.
Sharks are known to pick up the low-frequency vibrations of a struggling fish in the water which, as it happens, can be effectively emulated by playing death metal or other similar music under the water.
For this experiment shark tour operator Matt Waller found that AC/DC worked particularly well.
In the footage, which can be viewed below, the crew was surprisingly successful after a huge shark turned up in response to the music being blasted through the water from an underwater speaker.
One of the crew, who was in a shark cage at the time, was treated to a view that he will never forget.
Source: Independent | Comments (19)
Tags: Sharks, Music