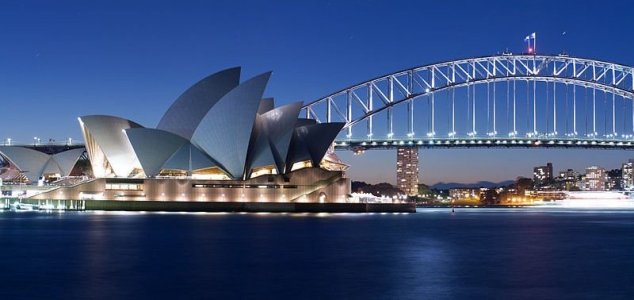 The volcanoes are located off the coast of Sydney, Australia.

Image Credit: CC BY 3.0 Jacques Griebmayer
Four extinct volcanoes dating back 50 million years have been found on the ocean floor in Australia.
Discovered entirely by accident during a search for fish and lobster breeding grounds, the volcano cluster is located 250km off the coast of Sydney and has been hailed as a major find by scientists.
"There on the screen were these four incredible volcanoes looking like something off the front cover of a geology textbook... if you could drain the ocean it would be magnificent to see for a few seconds, it's a remarkable structure," said Professor Iain Suthers.
Measuring 20km long and 6km wide, the volcanoes are located around 5km below the surface and were thought to have formed when the surrounding land collapsed to form a crater.
"They tell us part of the story of how New Zealand and Australia separated around 40-80 million years ago," said Professor Richard Arculus of the Australian National University. "They'll now help scientists target future exploration of the sea floor to unlock the secrets of the Earth's crust."
The largest of the volcanoes is 1.5km across and measures a whopping 700m in height.
Source: ABC.net.au | Comments (6)
Tags: Sydney, Volcanoes