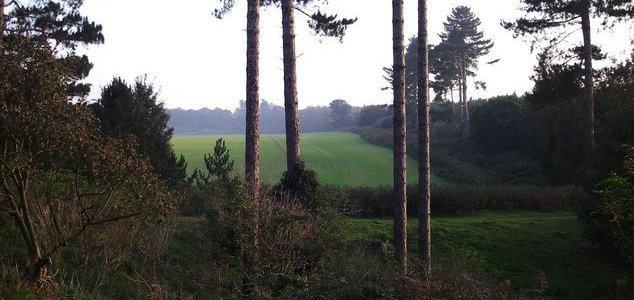 The Rendlesham incident remains shrouded in mystery.

Image Credit: CC BY-SA 2.0 Simon Leatherdale
Col Charles Halt has revealed that radar operators had tracked a bogie at the time of the incident.
It's the UK's best known UFO case and even now, more than 35 years later, investigations are still being carried out in the hope of determining exactly what happened.
The strangeness began on December 26th when US servicemen stationed at RAF Woodbridge witnessed an unknown object descending in to the woods. Upon investigating they encountered a glowing metallic object which seemed to move through the trees as they approached. When they returned the next day they found three triangular impressions in the ground at the same spot.
On December 28th the object appeared a second time, prompting deputy base commander Lt Col Charles Halt and a group of servicemen to venture out in to the woods to investigate.
What they saw that night was well documented thanks to Halt's micro-cassette voice recording - a bizarre light show that was witnessed by the men for several minutes before disappearing.
While there has been a great deal of controversy and skepticism surrounding the incident it still continues to intrigue and all the men involved are adamant about what they had seen.
Now further evidence has been revealed in the form of statements from nearby radar operators confirming that an unidentified object had been picked up at the time of the incident.
"[They] saw the object go across their 60 mile (96km) scope in two or three seconds, thousands of miles an hour, he came back across their scope again, stopped near the water tower, they watched it and observed it go into the forest where we were," said Col Halt.
"At Wattisham, they picked up what they called a 'bogie' and lost it near Rendlesham Forest. Whatever was there was clearly under intelligent control."
What the object was and where it had come from however continues to remain a mystery.
Source: BBC News | Comments (94)
Tags: UFO, Rendlesham