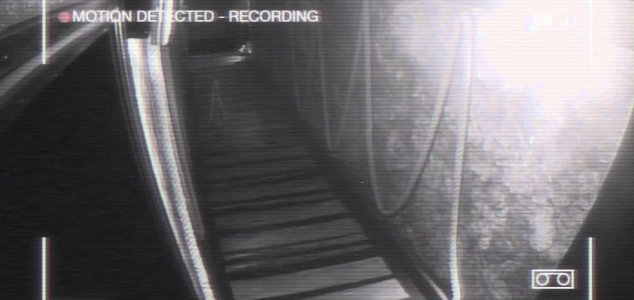 A still from the video footage from YouTube.

Image Credit: YouTube / Cheshire News / Dreamwater Lounge
A video showing a strange shadowy figure moving along a corridor has been uploaded on to the Internet.
The footage (below), which emerged on social media on Saturday, was taken by a CCTV camera which overlooks a rope bridge at the shipwreck-themed Dreamwater Lounge in Warrington.
In the video the camera can be seen shaking slightly before a wisp-like figure appears near the bottom of the frame and travels slowly up towards the left. Some Internet users claim that the anomalous form resembles a pirate while others think it looks like a woman in a bonnet.
While owner Simon Ellison maintains that the footage does show something unusual he also believes that someone had tampered with the recording before uploading it to make it seem more impressive.
"There is something there, moving along the rope bridge, but a lot of it has clearly been added," he said. "For one it is CCTV. It records all the time, not just because there is motion. Also it has a battery symbol in the corner and our CCTV runs from the mains."
It isn't clear who was responsible for editing the footage or what the anomaly itself could be.
"I am not sure what the moving figure is," said Ellison. "Everyone has different ideas. Some say it is a woman, I have even seen people say they think it is someone on a horse."
Source: Liverpool Echo | Comments (29)
Tags: Ghost, Haunting, Pirate