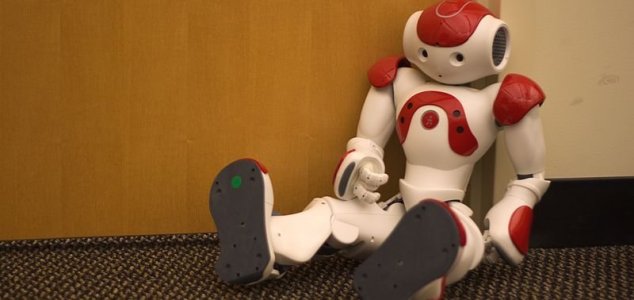 Three Nao robots were used for the experiment.

Image Credit: CC BY-SA 3.0 Jiuguang Wang
Three polite robots have taken the first tentative steps towards exhibiting a sense of self-awareness.
While they might not possess intelligence on the level of Data from Star Trek, three Nao robots have managed to impress researchers this month by relying on their own sense of self-awareness to solve a modern version of an age-old philosophical conundrum.
For the experiment the robots were programmed so that two of them had been given a 'dumbing pill' and were unable to speak. None of them were told which could speak and which couldn't however so the robots were tasked with figuring this out for themselves.
To begin with all three attempted to state "I don't know" when asked which one could still speak, but when the one that hadn't been given the dumbing pill heard its own voice it realized this fact and followed that up by stating that it was the one that was still able to speak.
While the test represents only a very small step towards developing an artificial intelligence it does demonstrate that robots can be programmed with at least some measure of self-awareness.
A video of the three robots taking part in the experiment can be viewed below.
Source: Popular Science | Comments (22)
Tags: Robot, Artificial Intelligence