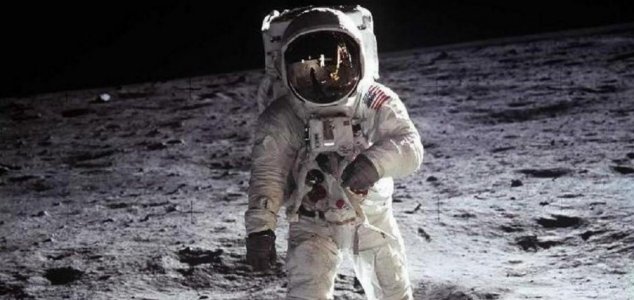 Buzz Aldrin had received a small reimbursement to cover his travel expenses.

Image Credit: NASA
The legendary Apollo 11 astronaut revealed that he'd been reimbursed $33.31 for costs during the trip.
The remarkable document, which was posted up on Aldrin's Twitter account, referred to the 'schedule of expenses and amounts claimed' for his journey to the moon all the way back in 1969.
The papers listed him as having been on a "work trip" from his home in Houston, Texas that had taken him to the moon and then back again with a total expenses claim of just $33.31.
During the trip "Gov. Air" had been used to take him to Cape Kennedy while "Gov. Spacecraft" was listed as the mode of transport he had used to arrive at his destination of "moon".
There was even an entry for his return flight which listed his final destination as the Pacific Ocean.
The document is one of several published by Buzz Aldrin, Neil Armstrong and Michael Collins over the years. Another, a customs form that all three had to sign on their arrival back on Earth, was required to declare that they had brought rocks and dust from the moon in to the country.
Source: Telegraph | Comments (9)
Tags: Buzz Aldrin, Moon