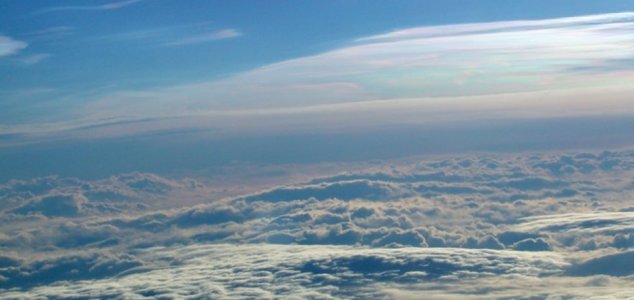 Can we build a tower tall enough to reach the Earth's stratosphere ?

Image Credit: NASA / Paul A. Newman
A new space elevator concept could see astronauts ascending in to the stratosphere before taking off.
The idea of building an elevator in to space to bypass the need for expensive rocket launches is something that has been mulled over by scientists and engineers for years.
While the idea itself certainly has merit, finding a material capable of sustaining such an enormous structure has long proven to be a problem - as has developing a way to construct something that would ultimately need to be tens of thousands of miles high.
Now however Canadian-based firm Thoth Technology has come up with a novel new solution that solves both of these problems by creating an elevator only 12 miles high - enough to enable easy access to the stratosphere from which spacecraft could then launch much more efficiently.
The futuristic 'ThothX Tower' would be a primarily inflatable structure with reinforced segments and a complex arrangement of fly-wheels to stop it from bending or toppling over.
Astronauts and cargo could be raised to the top either using a pneumatic tube approach or via a funicular railway that would run along the inside of the tube with a carrying capacity of up to 10 tons.
"Astronauts would ascend to 12 miles by electrical elevator," said the tower's inventor Dr Brendan Quine. "From the top of the tower, space planes will launch in a single stage to orbit, returning to the top of the tower for refuelling and reflight."
If the construction of such a tower ever does go ahead then the resulting structure would be more than 20 times the height of the world's current tallest building - the Burj Khalifa in Dubai.
Source: Telegraph | Comments (20)
Tags: Space Elevator