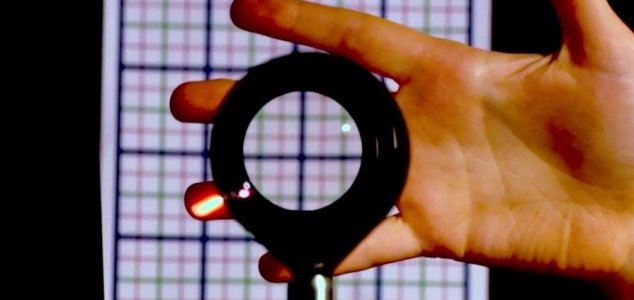 Is it possible to make something invisible ?

Image Credit: YouTube / UniversityRochester
A new type of 'invisibility skin' has been developed that can render a microscopic object invisible.
While Harry Potter had no trouble staying out of sight with his magical invisibility cloak at Hogwarts, rendering someone invisible in the real world has so far proven to be a lot more challenging.
Now however scientists at the US Department of Energy's Lawrence Berkeley National Laboratory may have finally come up with a solution in the form of an ultra-thin material that is capable of rendering a microscopic object completely invisible.
While there is still a long way to go to match the capabilities of Harry Potter's cloak, the researchers are confident that the technology can be scaled up to work on regular sized objects as well.
"This is the first time a 3D object of arbitrary shape has been cloaked from visible light," said lead researcher Dr Xiang Zhang. "Our ultra-thin cloak now looks like a coat. It is easy to design and implement, and is potentially scalable for hiding macroscopic objects."
Invisibility cloaks have a wide range of potential applications - especially for the military where the technology could render soldiers and vehicles practically undetectable on the battlefield.
It may not be long now before something like this becomes genuinely achievable.
Source: Sydney Morning Herald | Comments (14)
Tags: Invisibility, Cloak