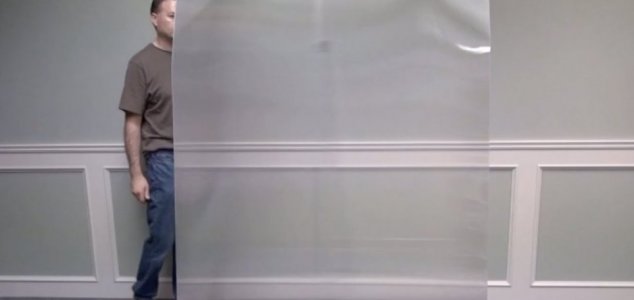 The material can hide just about anything.

Image Credit: YouTube / Hyperstealth Corp
A Canadian company has come up with a new material that can render large objects almost totally invisible.
Known as Quantum Stealth, the new invisibility cloak takes the form of a thin, inexpensive material that makes objects vanish from sight even though the background is still visible.
Requiring no power source, it works by bending the light in a very specific way.
The brainchild of Canadian camouflage design company Hyperstealth Biotechnology, the new material can conceal the presence of entire vehicles and could prove invaluable on the battlefield.
It even works for non-visible wavelengths from mid- and near-ultraviolet to the infrared.
While it's not quite Harry Potter, the technology in nonetheless very impressive.
A video demonstrating the material in action can be viewed below.
Source: IFL Science | Comments (13)
Similar stories based on this topic:
Tags: Invisible