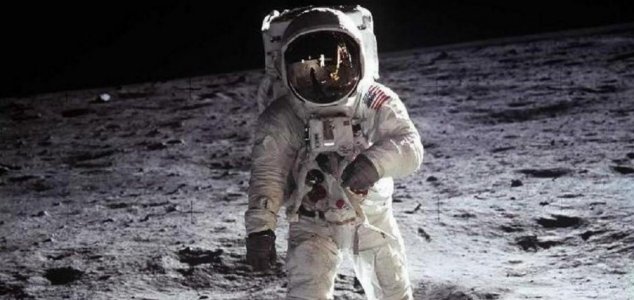 Can a Russian satellite prove that humans went to the moon ?

Image Credit: NASA
Vitaly Yegorov has managed to raise over 1 million rubles online to fund a new lunar satellite mission.
The space enthusiast and PR specialist had become so disillusioned with conspiracy theories suggesting that the Apollo moon landings were a hoax that he decided to take it upon himself to prove once and for all that the historic moon missions actually did take place.
With the backing of a group of engineers, Yegorov set up a fund-raising campaign on the Russian equivalent of Kickstarter to raise money for the construction of a satellite that he hopes to launch in to orbit around the moon where it will take high-resolution images of the Apollo landing sites.
To his surprise the campaign managed to exceed its 800,000-ruble milestone within days.
An employee of private aerospace firm Dauria Aerospace, Yegorov has long maintained an interest in space exploration and had been contemplating a satellite mission to the moon for some time.
While the initial funds raised won't be enough to get the satellite off the ground they will help to ensure that the research stage of the mission comes to fruition.
It could ultimately cost somewhere between $5 and $10 million to build and launch the spacecraft.
Whether the mission, which is tentatively scheduled for 2020, will be able to silence the conspiracy theorists and prove that the moon landings did indeed take place however remains to be seen.
"To question it means to question the very competence of all the Soviet space specialists," Yegorov told the Moscow Times. "It was completely impossible to deceive people like this. They would have called their bluff immediately, if there was any doubt."
Source: Moscow Times | Comments (43)
Tags: Moon, Conspiracy, Apollo