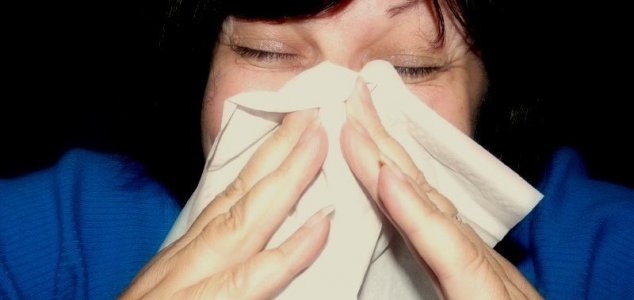 Non-stop sneezing can soon take its toll on the human body.

Image Credit: CC BY 2.0 mcfarlandmo
12-year-old Katelyn Thornley suffers from a bizarre condition that causes her to sneeze constantly.
The endless sneezing, which is now averaging at around twenty sneezes a minute, started unexpectedly just three weeks ago when Katelyn was on her way to clarinet lessons.
"All of a sudden it kind of started like little spurts," she said. "It was just a few sneezes here and there, but by the time I went to bed, I had sneezed 30 times that night.Ē
Doctors believe that it could be due to some sort of uncontrollable tic in her nose however they are no closer to understanding how it might have started up or how to stop it from happening.
"She canít really go to school or do anything normal," said Katelyn's mother Erica. "She canít eat well, she has to sip. She canít drink. Itís affected everything."
One evening the 12-year-old managed to sneeze non-stop for over forty-five minutes.
"This has taken a huge toll on my life," she said.
"I want nothing more than for this to end. I just want it to be gone for good."
Source: ABC News | Comments (14)
Tags: Sneezing