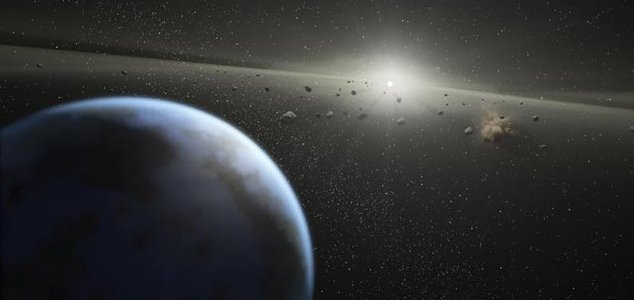 No giant asteroids will be destroying human civilization this week.

Image Credit: NASA
Amid the numerous doomsday predictions of recent weeks comes the news that we are actually quite safe.
Ever since the Millennium Bug promised to crash all the world's computers and send us back to the Stone Age, predictions of an impending apocalypse have been coming in thick and fast.
One of the most recent was the Blood Moon Prophecy - a series of four consecutive lunar eclipses occurring within the space of two years - which some people believed was an indication that human civilization was about to meet its untimely demise.
When that didn't happen another potential doomsday was brought in to the limelight - this time involving a collision with a huge asteroid measuring almost two miles across.
Now NASA has moved to dispel concerns on the matter by revealing that the potentially lethal space rock has in fact passed safely by our planet at a distance of around 15 million miles.
The space agency actively tracks and characterizes large numbers of asteroids within the vicinity of Earth and believes that the risk of a collision within the next 100 years is pretty much negligible.
With advances in robotic missions and asteroid deflection techniques it is also likely that by the time an asteroid really does threaten our planet we will actually be able to do something about it.
The destruction of humanity at the hands of a large space rock may in fact never happen at all.
Source: Telegraph | Comments (47)
Similar stories based on this topic:
Tags: Earth, Asteroid, Doomsday