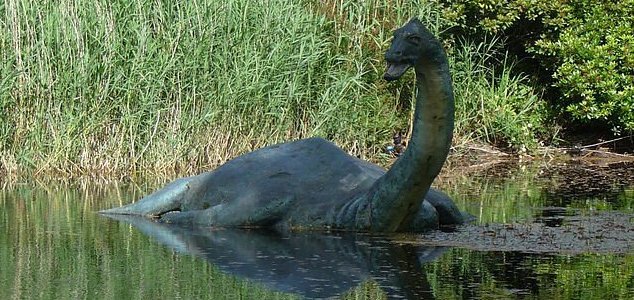 A model of the monster that sits outside the Loch Ness Exhibition Center.

Image Credit: Immanuel Giel
A new book claims that the legendary lake monster was an invention designed to boost Scottish tourism.
One of the world's best known lake monster legends, the Loch Ness Monster attracts thousands of visitors every year who flock to the region in the hope of catching a glimpse of the elusive creature.
Now however science historian Professor Gareth Williams has put forward the idea that the modern Loch Ness Monster phenomenon may have begun as little more than a PR stunt orchestrated by local hotels to increase tourism following the Great Depression.
In his book
In A Monstrous Commotion: The Mysteries Of Loch Ness
, Professor Williams maintains that the evidence for this lies in the semi-autobiographical novel
Marise
which describes the series of events leading up to the Loch Ness Monster's invention at a pub in Trafalgar Square.
"Thousands went north to see it… it was, of course, pure hokum. It was invented for a fee of £150 by an ingenious publicly man employed by hotel keepers," the book's narrator wrote.
Williams maintains that this would explain why there were few sightings of the monster prior to the 1930s and has even suggested that it was inspired by Canada's own lake monster Ogopogo.
"My premise is that whatever I think is immaterial," he wrote.
"Whatever conclusion the reader reaches has got to be based on them filtering through the information and working things out for themselves."
Source: Yahoo! News | Comments (33)
Similar stories based on this topic:
Tags: Loch Ness Monster