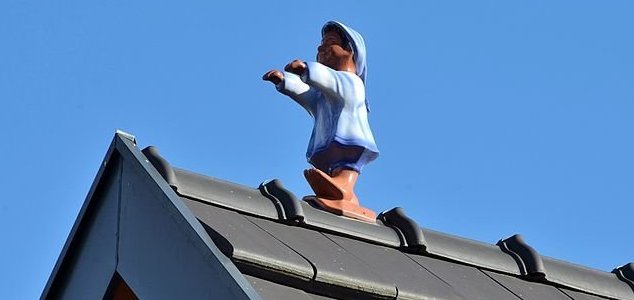 Some sleepwalkers can fall out of a window without even noticing.

Image Credit: CC BY 3.0 Herzi Pinki
During a sleepwalking episode some people can suffer horrendous injuries without noticing or waking up.
In extreme cases, sleepwalking can be a life-threatening condition - especially when the oblivious sleepwalker ends up falling down stairs, tripping over objects or jumping out of windows.
It would seem to stand to reason that sustaining such an injury would wake the person up, but according to a new study by researchers in France, a person sleepwalking may experience no discomfort or pain whatsoever, no matter how severe their injuries, at the time of the mishap.
"Our most surprising result was the lack of pain perception during the sleepwalking episodes," said principal investigator Dr. Regis Lopez from the Hospital Gui-de-Chauliac in Montpellier, France
"We report here, for the first time, an analgesia phenomenon associated with sleepwalking."
An analysis of 100 patients with a diagnosis of sleepwalking revealed that, of the 47 who reported injuring themselves while asleep, only 10 actually woke up at the time as a result of the pain.
One patient even suffered severe fractures after jumping out of a third floor window but had experienced no pain or discomfort at all until they woke up later on in the night.
"We hypothesize that a dissociate state of arousal may modify the components of sleep-wake behavior, consciousness, and also pain perception," said Dr. Lopez.
Source: Science Daily | Comments (9)
Tags: Sleepwalking