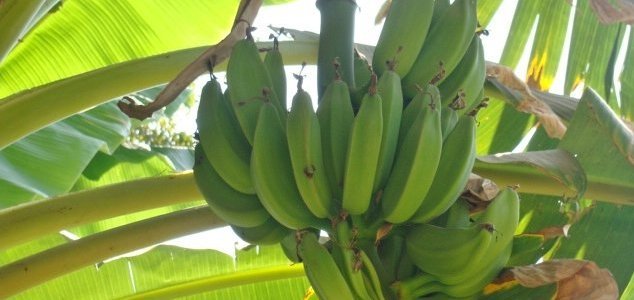 Bananas certainly have their uses.

Image Credit: CC BY-SA 3.0 Paasikivi
Police in Mumbai resorted to an unusual tactic after a thief was caught swallowing a stolen necklace.
The culprit, who had been arrested after stealing a valuable gold chain from a woman on Wednesday night, was taken in to custody where an x-ray revealed that he had attempted to dispose of the stolen item by swallowing it.
After an enema failed to produce the missing necklace, authorities resorted to the rather unusual tactic of force-feeding the crook a large helping of bananas over a twelve-hour period in an effort to encourage the stolen jewelry to present itself.
"He was fed more than 40 bananas throughout the day," said Senior Inspector Shankar Dhanavade. "Eventually the chain was found. We made him wash and disinfect it."
This isn't the first time this technique has been used either - according to reports the same method was also used last year under similar circumstances to recover someone's stolen jewelry.
In that case however the victim was so disgusted by the whole thing that they ended up selling it.
Source: Telegraph | Comments (5)
Similar stories based on this topic:
Tags: India, Thief, Bananas