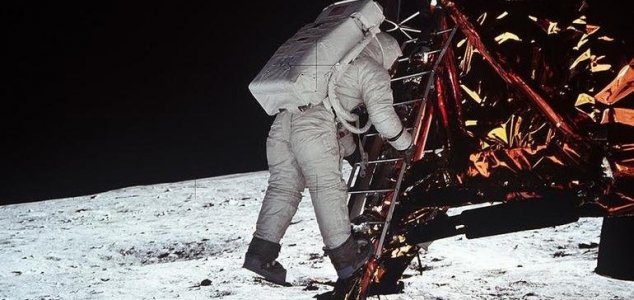 Could a moon landing hoax have been kept secret for nearly 50 years ?

Image Credit: NASA
A new maths study has suggested that it is very difficult to keep a conspiracy under wraps for long.
From the idea that global warming is a hoax to the notion that man never set foot on the moon - conspiracy theories continue to remain a significant part of today's popular culture.
But just how long could a conspiracy like this really remain a secret in this day and age ?
To help answer this question, Dr David Grimes, a post-doctoral physicist at Oxford University, has developed a mathematical equation based on three main factors - the number of people involved, the amount of time that has passed and the probability of a conspiracy failing.
The equation was derived using data from several known conspiracies such as the Tuskegee syphilis experiment which managed to remain under wraps for several decades.
After applying the equation to a number of well known conspiracy theories he was then able to determine how long it should have taken for one of the conspirators to come clean.
The results indicated that a moon landing hoax would have taken just 3.7 years to be revealed.
"While I think it's difficult to impossible to sway those with a conviction, I would hope this paper is useful to those more in the middle ground who might wonder whether scientists could perpetuate a hoax or not," he wrote.
Source: BBC News | Comments (72)
Tags: Conspiracy